12/12/2022 in devlog
A Helping Hand - Development Log #365
Join us tonight for a post-Prestige LiveStream on YouTube!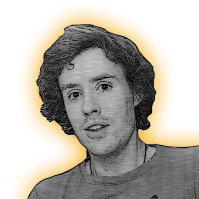 Michi (molp)
Last week we released the Prestige Update. From a technical standpoint we are pretty happy, as we didn't encounter any major bugs. There was a slight technical glitch during the first deployment of Prestige, but we noticed it quick enough to fix it before too many players reconnected to the servers.
We received a lot of feedback and questions about the faction contracts and how they work. The basics are covered in the respective handbook entry. Many of you complained that you got faction contracts that didn't make sense from a financial angle, for example, the contract's rewards don't cover the costs for fuel. Please keep in mind that the faction contracts are not meant to be net positive in every case. Sometimes a contract just might not be right for your company at the given point in time. Nonetheless, we feel that we should increase the default rewards for the most common contracts a bit. New players might not factor in every expenditure (fuel costs for example) and shouldn't go bankrupt by following the first few contracts blindly. Please also keep in mind that the more faction reputation points you have, the higher the rewards will be. The current faction contracts might seem insignificant to an established player because they are on the same faction reputation level as a new player.
After the release, I dug into a technical topic that was overdue for a long time: I finally got around to updating our client build system to the next major version. I also updated some of the most important libraries with it. We now have a solid foundation for the next features to come.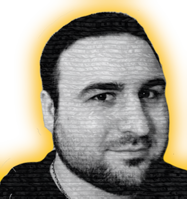 Fabian (Counterpoint)
With the faction contract system introduced as part of the Prestige release, I took another look at the new-player experience last week. As mentioned before, we plan on having a set of pre-defined introductory faction contracts for new players that guide them through their very first steps of setting up their base, getting their first production running and selling their first goods.
Another thing we plan on adding is more tours like the "UI tour" that we have at the very beginning in order to more visually explain what's going on instead of having to rely on text boxes popping up. The new tours are supposed to be more gameplay-related though. I designed one that explains how contracts work, one about your base, one that explains sending out your ships, and one about trading at a CX. Those tours will work together with the faction contracts to cover the full game loop before letting new players explore on their own and confronting them with external resources like the handbook.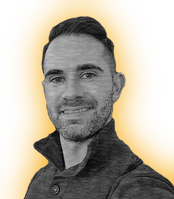 Nick
Last week was all about Prestige so I was busy posting about it on all the channels like Reddit, Steam, social media etc. I also sent out newsletters and contacted more press outlets, so everyone should be in the know by now :)
Don't forget that we have a LiveStream tonight on YouTube at 18:00 UTC, make sure to check what time it is for your current time zone. We will be celebrating the season and also discussing Prestige and other Prosperous Universe topics. Come join the fun!
As always: we'd love to hear what you think: join us on Discord or the forums!
Happy trading!