12/20/2021 in devlog
Come All Ye APEX-Ful - Development Log #316
Come one, come all -- the Prosperous Universe LiveStream is tomorrow at 19:00 UTC. We will be streaming on YouTube in full Christmas attire. You won't want to miss it!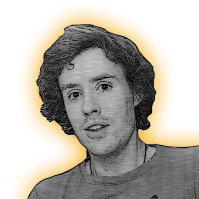 Michi (molp)
Finally! I finished the last ticket that was left for the maps! That means that the new surface, system and universe maps can be deployed as soon as I am back from my vacation. If you have test server access, you can try it already.
One of the last missing features was the location highlight, a feature that is often overlooked but is pretty handy. If you hover over any address in the game, the universe map will show a little indicator where that address is. Oftentimes addresses that belong to a named planet or system are hard to find on the map, because the short form does not contain their natural ID (like UV-351), and it is unclear in which sector they lie. This is what it looks like: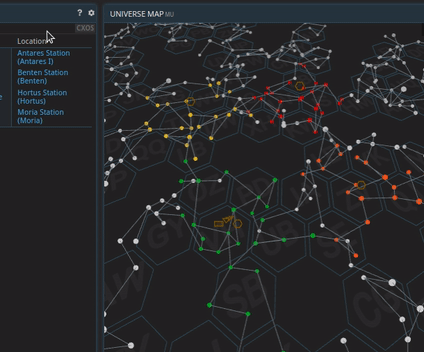 There are two features we didn't include in the new universe maps and that is STL/FTL traffic and the commodity demand and supply. We are unsure how often these features actually get used and wanted to wait on your feedback. Please let us know if you need them implemented and please explain how and why you use them.
Since this is my last devlog for this year, I wish you all a good time over the holidays and also wanted to thank you for another great year of developing and playing Prosperous Universe! Don't forget to join our Holiday Live Stream on Tuesday!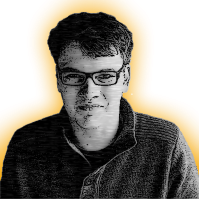 Martin
Hey, I actually did some work on Prosperous Universe this week, but to find out what it is you will have to watch our live stream on Tuesday! ;)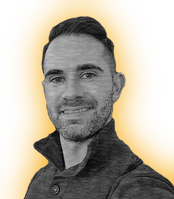 Nick
First things first: Tomorrow, December 21, 2021 you are all cordially invited to our Prosperous Universe Holiday LiveStream where we will be announcing a new project and will also have a special guest! Mark your calendars, wear your Christmas sweaters, and I hope to see you all there.
Next, some of you might be interested to know that we had a new sponsored video come out last week by Resonant. We also have a few more videos coming out this week so fingers crossed for more new players in time for the holidays. I also have started running some more Reddit ads that focus on two groups: the US and strong Reddit countries that aren't the US (Canada, Germany, Australia, and the UK). The reason for this being that ads are notoriously expensive in the US and we cannot hope to compete with some of our competitors on certain bids. However, in other countries, the bid is much lower, and we are seeing the non-US ad perform much better. I will be monitoring the developments closely along with getting advice directly from Reddit.
As always: we'd love to hear what you think: join us on Discord or the forums!
Happy trading!