5/3/2021 in devlog
Rewriting the Stars - Development Log #283
Fabian tells us how new infrastructure projects will work in the future, and Michi details the brand new map redesign coming soon.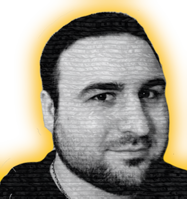 Fabian (Counterpoint)
While the concept for the general politics rework is coming along, I'm now focusing on the infrastructure part of things. As mentioned before, we want future infrastructure to work a bit differently. One of the major changes is that every piece of infrastructure will have a clearly defined owner responsible for managing it, providing the upkeep, organizing upgrades if available and so on.
In practice there are going to be two basic cases - either the infrastructure is owned by the government (collecting usage taxes of some sort) or by a private company (collecting usage fees for itself in addition). Depending on the situation, things will have to be handled differently. For example, while a company can take care of the upkeep with its inventory and ships directly, a government will have to set up an upkeep contract with a company, essentially providing a budget for every upkeep cycle to the company so it can fulfill the upkeep on the government's behalf. Of course, in the future there could also be upkeep contracts between private companies, resulting in quite complex networks of responsibilities.
At the same time I'll also work on the details of the first brand-new infrastructure project we'll introduce to test all of those things. But more on that another time!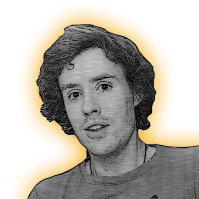 Michi (molp)
On Tuesday I released update 2021.02 and luckily there have been no significant issues.
With the release out of the way, I finally started on the third and final part of our journey to improve the new player experience. This last part is going to be by far the biggest: We are a bit unhappy with the way the company registration and setup works at the moment. Using tabs to model a sequence of steps is a bit clunky at best. It is difficult to get insight into how the universe looks and where everything is. Finally, the system that lets players choose a starting planet and profile is too static, it doesn't really show what profile works on what planet, and it is hard to add new starting planets.
Therefore we decided that we need to fix and improve this, and on top of that, let it be connected to the universe map, so there is a nice visual representation! The world didn't stop turning since we last made changes to the map though, and the underlying technology has aged signficantly. In order to make use of the fantastic features and tools that have become available in the meantime, we need to basically rewrite the universe map from scratch (and also the other two maps: system and surface).
Below you'll find the first experiments I did with the universe map. It features the basic sector data, without any stars or connections. I added improved map controls, so that the height of the camera over the "plane" does not change when panning in any direction. Hovering over a sector will trigger some highlighting. I am not sure where to go with that, but since we need to highlight systems, connections, etc. regardless, it was worth finding out if it could work. The old map lacked proper text support, so I added the sectors' codes to see if I can improve them.
In any case, there's lots of work ahead of us until this map has all the features we want included :)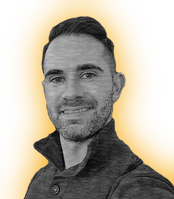 Nick
Last week was primarily focused on hunting down more influencers to help get our game out to more players. We have seen huge success with this strategy so far and many of you reading this might have even joined because of your favorite YouTuber. I'm excited to bring some more influencers into the fold and have some more videos about Prosperous Universe out there.
I have also been exploring different channels like affiliate marketing, which can be extremely beneficial if the affiliate has the right platforms for our game. I had a talk with one last week and was pretty hopeful about working with them. We will see how it goes.
As always: We'd love to hear what you think. Join us on Discord or the forums!
Happy trading!