3/29/2021 in devlog
Slow Burn - Development Log #278
The first maintenance release since Early Access has been released, we had a fun Post-EA live stream and Nick started his well deserved vacation.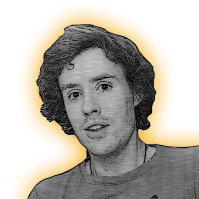 Michi (molp)
Hey everyone, when thinking about this week's devlog I first thought there is not much to report, but there actually is! In case you missed it, we had a fun Post-Early-Access live stream with rain as our guest. It has been a fun hour and we talked about the future of the Pruniverse and what players can expect in the near and far future. See here for a recording.
We also released the first maintenance release since Early Access. The largest new feature is that we added Local Markets to the existing commodity exchange stations to facilitate trade between, to and from these stations. There have also been some resource distribution changes and and, as usual, a lot of bugfixes. The infamous flights-need-no-fuel-when-the-server-restarts (or freefewl) has finally been fixed. I know I know, it wouldn't have been necessary ;) Here are the full release notes.
Nick will be gone for a while, taking a long and well earned vacation and Martin and Fabian have been working on projects they cannot talk about yet, so that is it for this week. See you next week!
As always: We'd love to hear what you think. Join us on Discord or the forums!
Happy trading!