7/14/2019 in devlog
Price Bands – Development Log #191
In today's devlog, we give you a first look into how price bands will work, and how the Local Markets have been doing since Locality went live.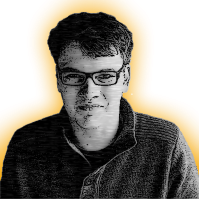 Martin
I am about to "leave" for a 2 to 3 week staycation, hence my week's work mostly consisted of tying up loose ends and getting high-priority stuff taken care of.
This involves some "management stuff" I don't want to talk about in detail just yet and some smaller development items for the Free-2-Play release, including a display of your current "licence status" in the game's interface.
And I'll leave it at that for now. See you in August (at the latest)!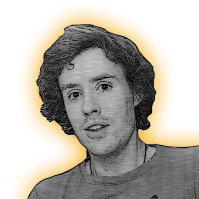 Michi (molp)
I spent the whole week on features belonging to the Free 2 Play milestone. I will show only one in this devlog as the others need some more work until they are presentable.
In the Free 2 Play release, we will introduce price bands for commodity exchange brokers: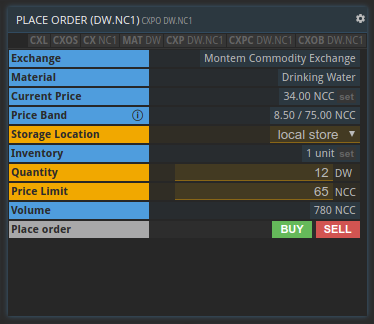 Each broker will only accept a buy or sell order if it lies within that band. The price band depends on two parameters: 1. if your company has a rating of at least PENDING and 2. the 3-day price average of the commodity. If you have an unrated company, the price band will lie 25% above and below the 3-day average, for everyone else it is +/- 75%. If the broker is supported by a market maker, the price band will always stretch to incorporate the market maker price(s).
We hope to reduce the amount of malicious orders in multi-accounting cases with that step.
The Locality Release was not long ago and I thought it would be nice to share some statistics. Up until Friday, five Local Markets have been built. The most active one seems to be on Promitor (CR-409e) with around 86 accepted ads so far:

The other markets are quite active as well, with the exception of FO-705c: There has been a technical issue that has been fixed on Friday.
If we look at the total volume of the ads, we can see that NCC and ICA seem to be the most important currencies. The combined volume exceeds one million, quite impressive for the first few days.

As always: we'd love to hear what you think: join us on the forums!
Happy trading!